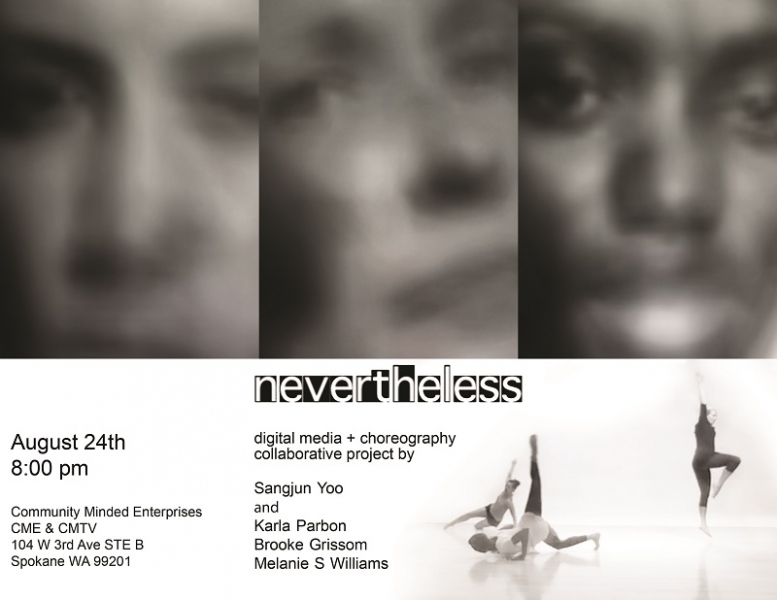 Sangjun's collaborative project 'nevertheless' showcase at Laboratory Residency in Spokane WA.
Partners Through Art Adaptations company: Choreographer Karla Parbon, dancers Brooke Grissom and Melanie S Williams
nevertheless (2017) is a dance performance combining modern choreographies and improvisation with real-time interfaces, smartphones, and data visualizations. Influenced by common characteristics of a young generation, it examines the existential crisis of the millennial generation, portrayed through the lens of smartphones and selfies.

more information:
https://laboratoryspokane.com/2017/08/18/nevertheless-sangjun-yoo-karla-parbon-brooke-grissom-melanie-s-williams/